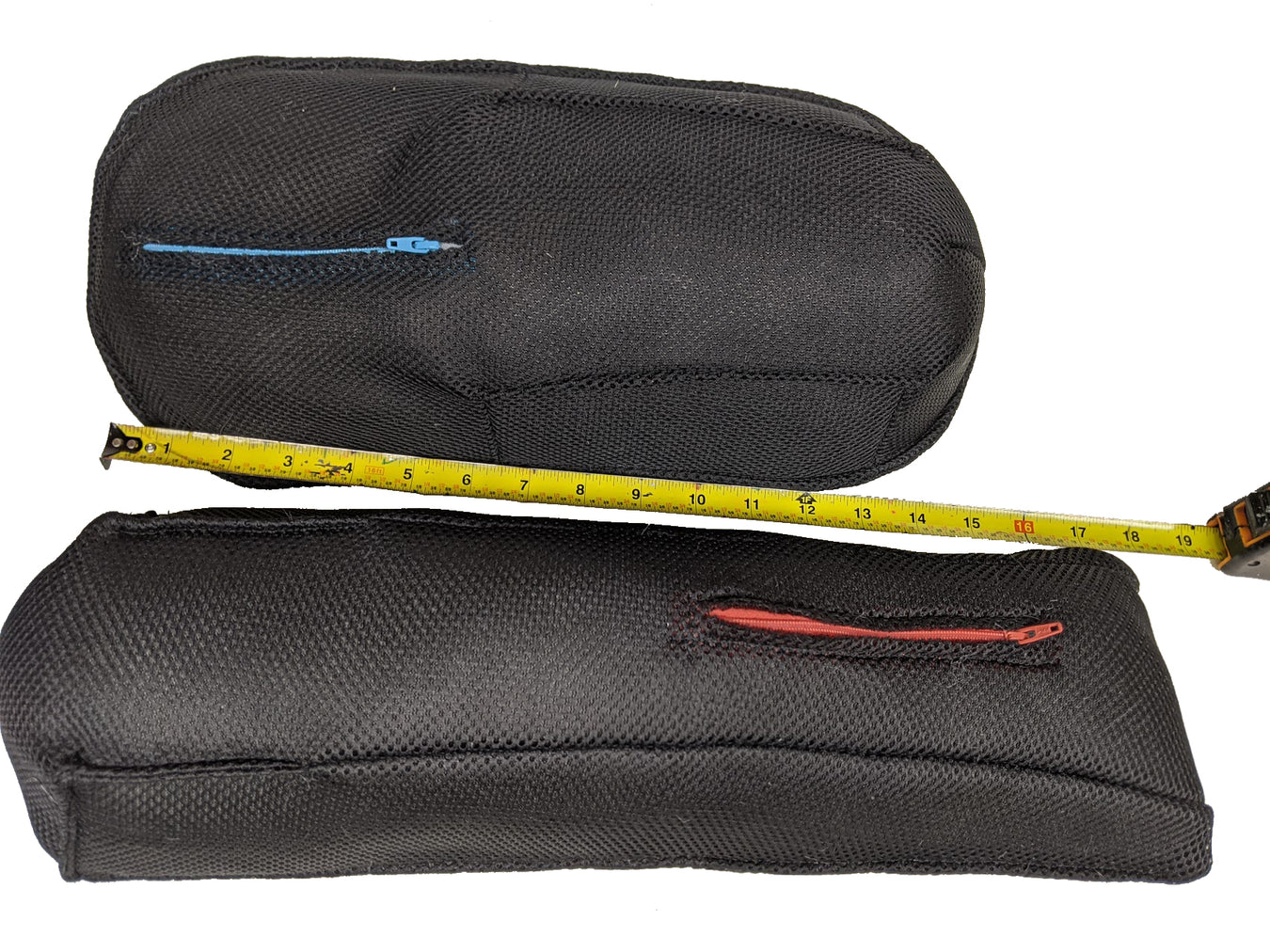 Digitigrade Padding
This is padding to give the illusion of digitigrade legs for costumes. This is the shape and style I use for all nearly all of my fullsuits. They can come flat packed (no stuffing inside to cut down on shipping, or pre-stuffed and ready for use!

Each custom made pillow comes with a zipper to empty the contents or add new stuffing and makes cleaning a breeze! You can also try other stuffing media to suit your own preference or just to test out the differences!

They are made out of a breathable mesh while also keeping friction to the fur fabric inside the costume so I find they stay in place better than lycra pockets.

THIS IS FOR USE WITH DIY COSTUME PIECES! Please credit me or my store when used, especially when used in commissions.
Sale

This is padding to give the illusion of digitigrade legs for costumes. This is the shape and style I use for all nearly all of my fullsuits. They c...

View full details