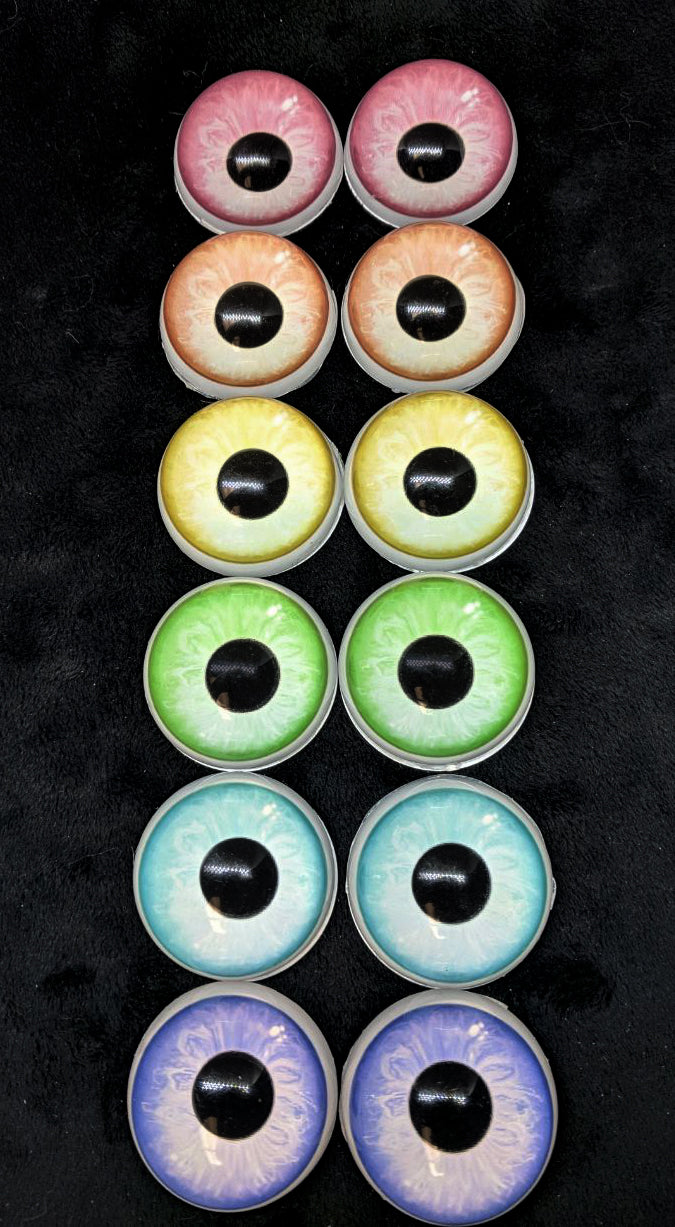 Pastel Eyes
Acrylic or Glass cabochon eyes. They have a following effect once eyelids are added to them!
Acrylic can have LED's installed into them, glass cannot!
*Glass may have small scratches from the factory, I pick out the unusable blanks from the stock but minor imperfections happen with them as they're shipped from China.
1-1/4"/31.75mm Diameter (Size I use for smaller eyes).
1-1/2"/38.1mm Diameter (Size I usually make).
2"/50.8mm Diameter (Very large, good for more toony suits with a foam base).
Sold out

These are CLEARANCE DEFECT Following fursuit eyes. Some are minor and some are more noticeable defects, please check photos before purchasing.**Acr...

View full details

Sale

This is an add-on for my standard glass and acrylic following eyes.   If ordering more than one pair of eyes that you want holo please add multiple...

View full details

Sale

This listing is for custom made eyes only. Eyes included in cost. If you want these custom eyes to also be Holographic please add this to your car...

View full details

Sale

This is an add-on for my acrylic following eyes ONLY.   If ordering more than one pair of eyes that you want the LED's installed please add multipl...

View full details