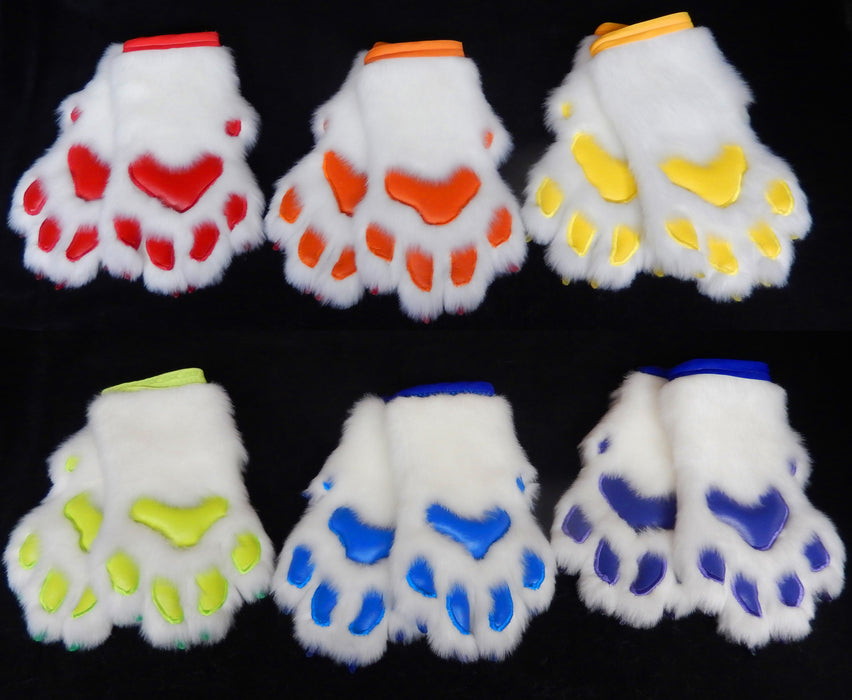 Made to order handpaws- allow 2-4 months.

No major customization is included. This is a basic order to keep these quick and easy.

These are a 1 size fits most.
The lining will just be white- not the colors matching the paw pads as in the photo. this makes it easier to hide that if you get a fullsuit later on or have one.

Claws will be cast resin, paw pads are sewn vinyl.

This is more of an order and go kind of thing, you wont get a ton of WIP's and we won't alter to change to a fursona unless specifically talked about beforehand.

This is a made to order custom apparel item, no returns or exchanges available.

I am not responsible for custom fees in international orders, check your countries custom fees before ordering.