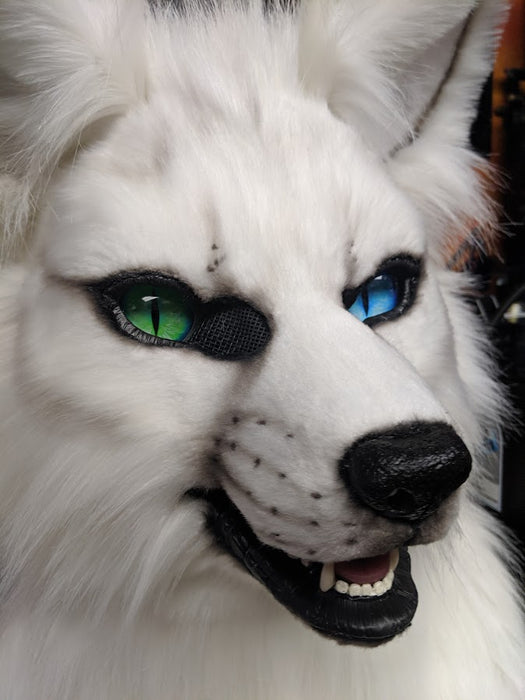 Made to order, 2-4 months.

No major customization is included. This is made and ready to ship, mild alterations may be allowed but would cost extra and are to be discussed beforehand.

Includes a moving jaw, how well they work depend on your anatomy of your face. A larger jaw works better. You also need to accentuate your speech to make it work more.

Slight airbrushing for shading and contrast
Longer fur on the neck
Following eyes
Silicone tongue
Resin jaw set
Custom Sculpted eye lids and lips.
Whiskers
Heads sized to 22.5 - 23 inches typically, I can add or take out foam to adjust fit
Elastic straps to hold mask to face
Hidden zipper included in the neck


This is a artistic made to order apparel item, no returns or exchanges available.

I am not responsible for custom fees in international orders, check your countries custom fees before ordering.